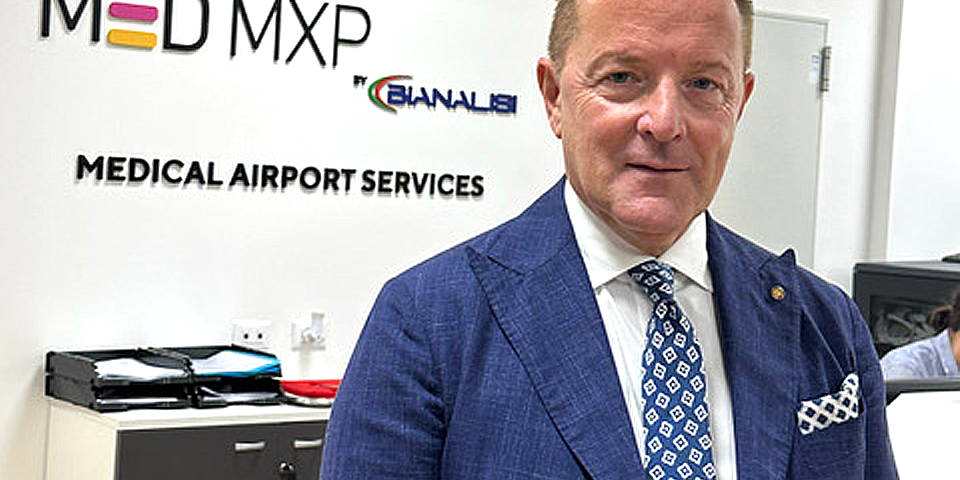 [vc_row][vc_column][vc_column_text]
Italy's first outpatient clinic at an airport also
The new multi-specialty outpatient clinic at Malpensa Airport Terminal 1, the first in Italy at an airport, MED MXP by Bianalisi, will be operational from September.
Dr. Antonio Galoforo's partnership with Bianalisi Group is a long-standing one, and he has been scientific head of the Group's ozone therapy project since 2022.
A promoter for the creation of the group's Academy and trainer of the related medical staff, Dr. Galoforo will be the scientific referent for ozone therapy in this center and together with the group's top management they have planned to make these treatments accessible to all airport and non-airport personnel with this first point of reference to treat all pathologies related to the locomotor system and beyond.
An outpatient clinic that will be available to the entire airport community, to airlines, passengers and citizens of neighboring municipalities with a blood draw point and an analysis laboratory and that will provide specialized outpatient examinations, in-depth instrumental diagnostics and physical therapies, among them oxygen ozone therapy.
[/vc_column_text][/vc_column][/vc_row][vc_row][vc_column width="1/6″][/vc_column][vc_column width="2/3″][vc_single_image image="3428″ img_size="large"][/vc_column][vc_column width="1/6″][/vc_column][/vc_row][vc_row][vc_column][/vc_column][/vc_row]