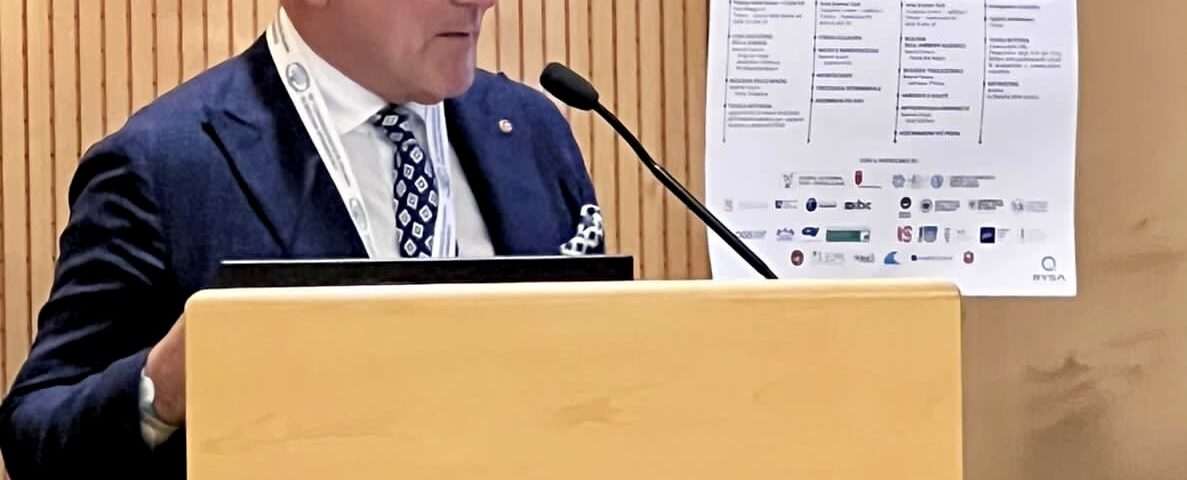 [vc_row][vc_column width="1/2″][vc_single_image image="3399″ img_size="large"][/vc_column][vc_column width="1/2″][vc_column_text]
Oxygen ozone therapy and cognitive frailty in the spotlight at the 95th Annual SIBS Congress
The 95th annual SIBS, Italian Society of Experimental Biology, congress was held from April 12 to 15, 2023, in the beautiful city of Trieste and was well attended.
The event was divided into several sessions concerning the environment, anthropology, biology of aquatic environments and in space, experimental oncology, cellular stress, and others, each devoted to a particular topic and featured renowned personalities from national and international science.
Dr. Antonio Carlo Galoforo's talk on the second day of the congress on the topic of "Oxygen Ozone Therapy and Cognitive Frailty: a Nonpharmacological Approach to Potentially Resolve Immune and Inflammatory Dysfunction," was a huge success and brought into focus an important aspect regarding the possibility of using this methodology to counteract the onset of disease.
In particular, Dr. Galoforo explained how the aging population will increase the number of people with neurodegenerative disorders such as dementia and Alzheimer's.
For this reason, identifying people with cognitive frailty (CF) is crucial to intervene and prevent the risk of developing neurodegenerative diseases.
The talk concluded with an analysis of the results of research conducted at the IRCCS Istituto Centro San Giovanni di Dio – Fatebenefratelli (Brescia), which, although
[/vc_column_text][/vc_column][/vc_row][vc_row][vc_column][/vc_column][/vc_row]